These tools are developed to support the early phase of exploration.
Options for the facilitator
Canvases
Free methods and canvases.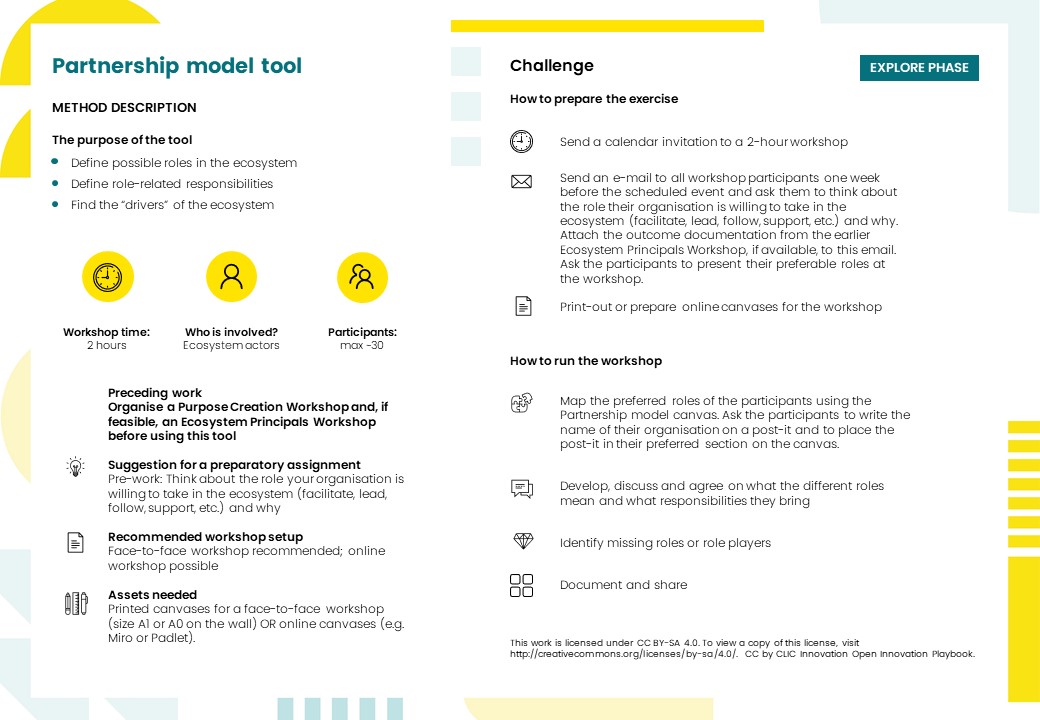 Facilitation model method
A well working ecosystem needs a facilitator. This simple tool supports the ecosystem to define key roles for each participant.
Partnership model canvas helps you to define the different roles in the ecosystem and ensure there is someone on the "driver seat/s".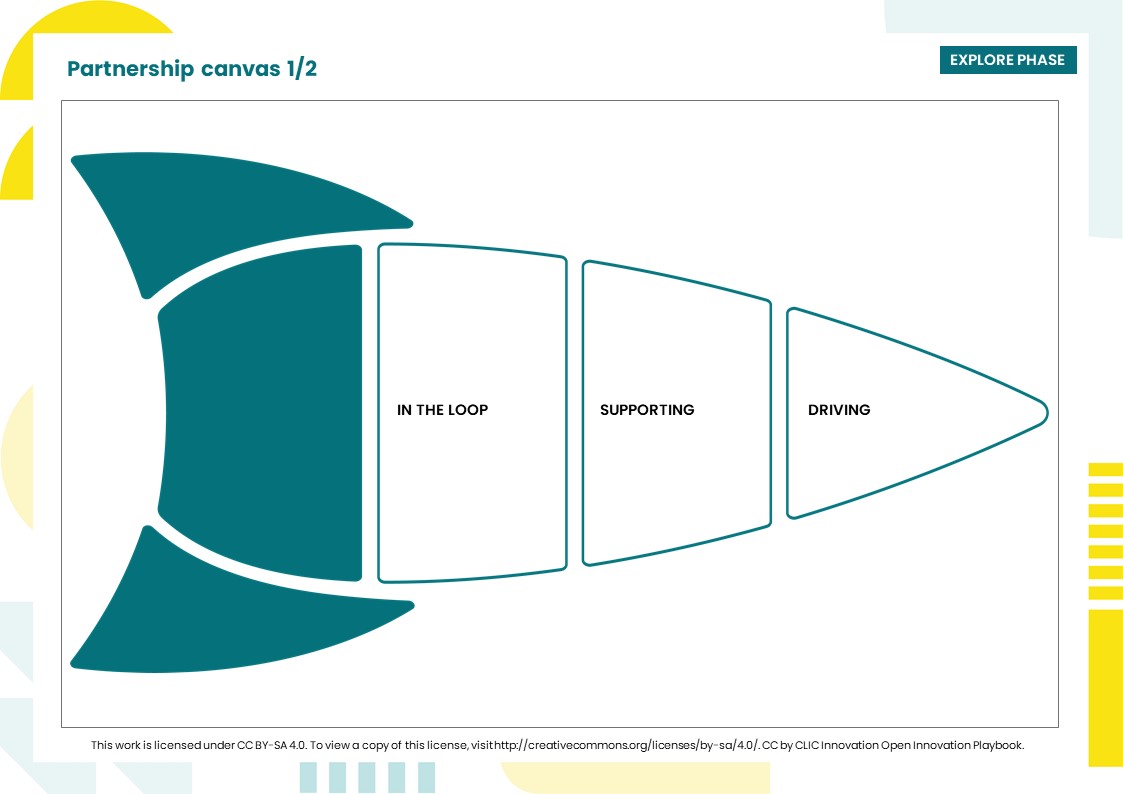 Get the most out of this tool with facilitation
Choose the facilitator training package
Facilitator training package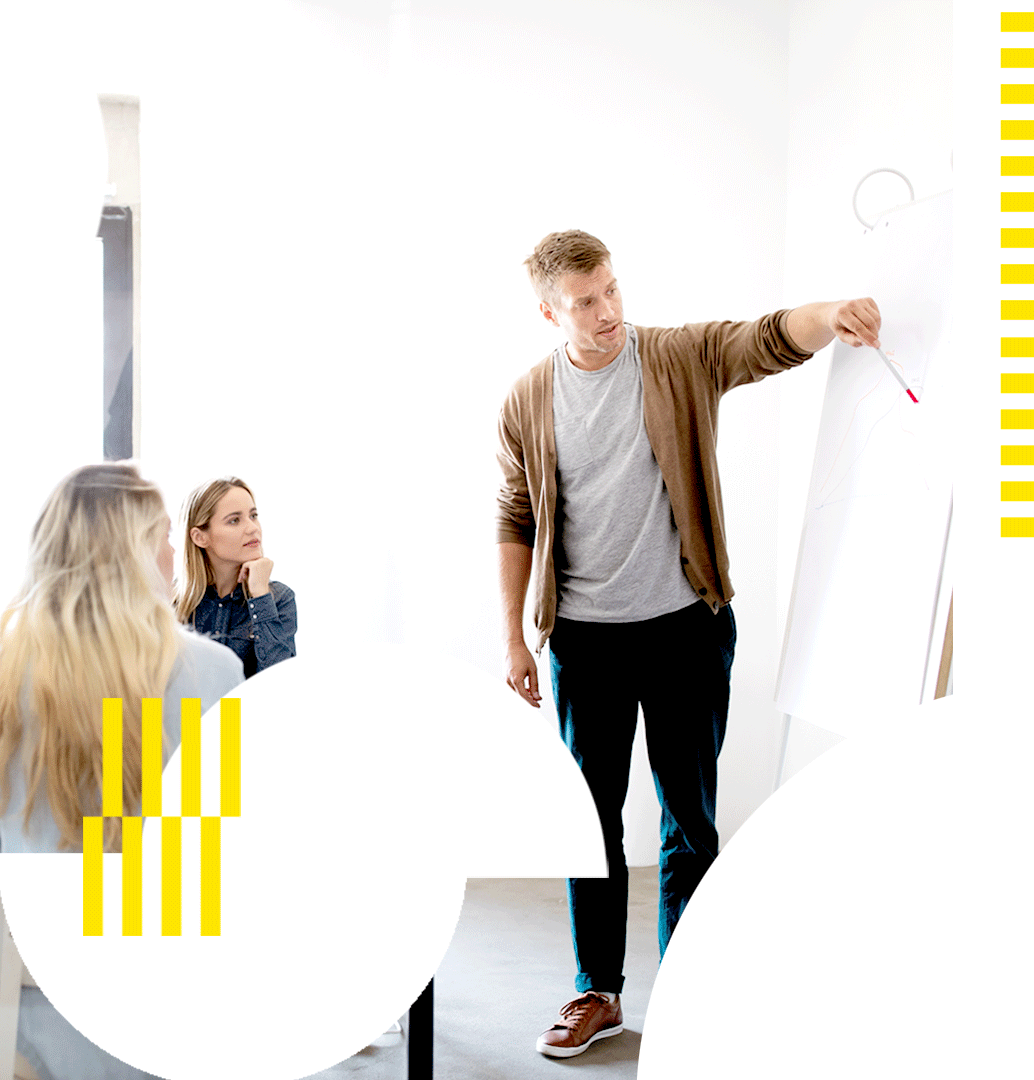 Explore, Build, Grow or Transform
In this training package, we provide a 3 half-a-day online training session on how to use the Playbook tools in fast and simple way.
Online co-creation tools & template examples
3 half-a-day online training sessions (3-4h)
Access to all tools & content used in training session
Opportunity to buy all the tools and templates with additional lower price (2-year licence)
After completion of the course, you receive course certificate and badge