Facilitator training package
Easy online start for any facilitator to use playbook tools
This facilitator training package is for facilitators, who want tips &hints how to use all Playbook tools and new inspiration for their daily work as an ecosystem facilitator. Once you signed-up, we will contact you with pre-work material and send you Teams call invitation for the online training session. If you wish to purchase access to our Premium online tools, templates and methods you can purchase it with the training (price with access to tools 970 € without vat for 2 year licence).
Sign up for training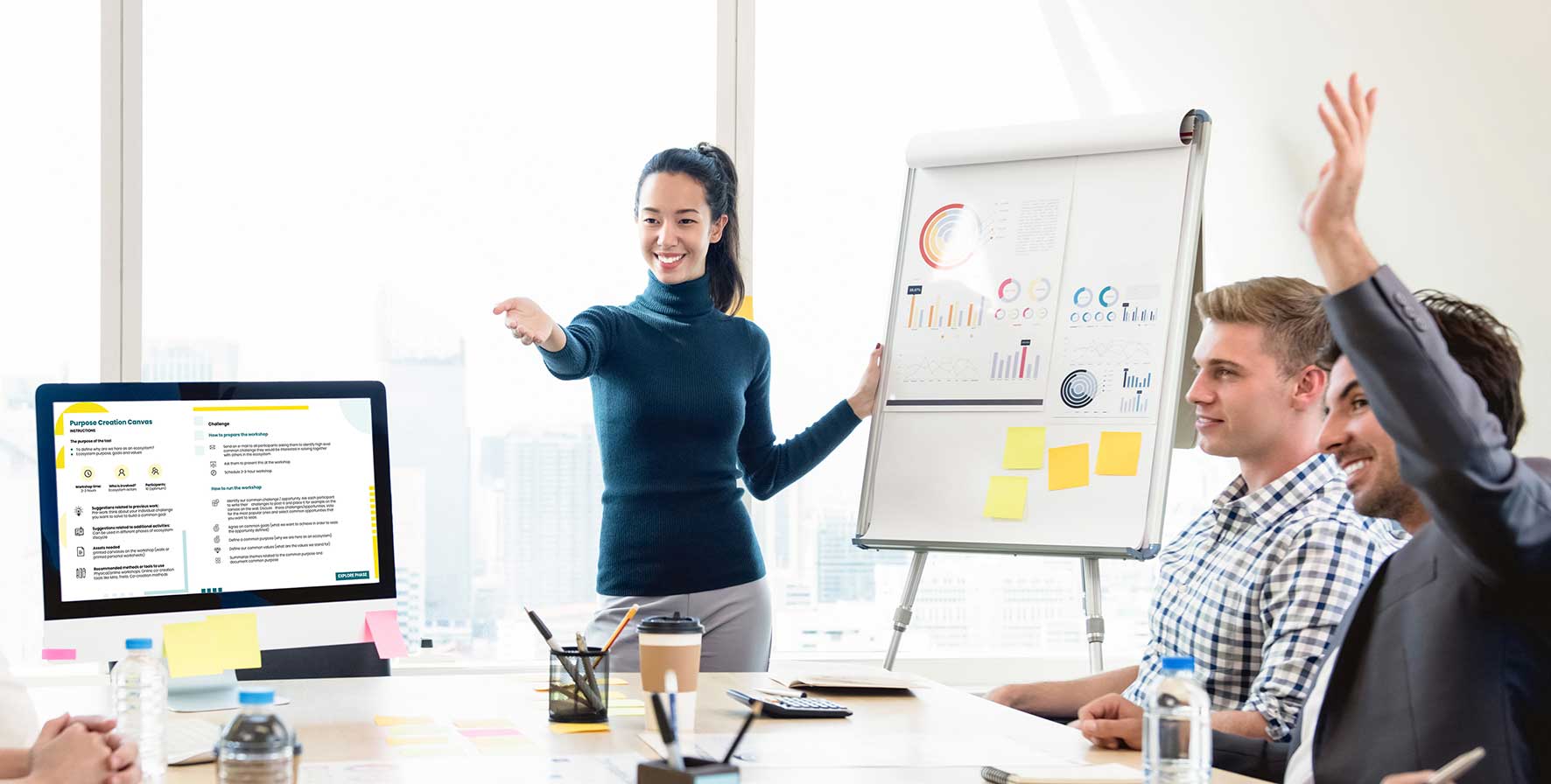 Sign up for the next Playbook Facilitator training package and we will keep you updated when we schedule the next training. Our owner organizations and associate partners paying yearly fee get -25 % rebate on all the services. Normal price is 450 € (without VAT). All the participants receive credentials after finalizing the training via Accredible service (badge+sertificate).
Online co-creation tools & template examples
3 half-a-day online training sessions
Access to all tools & content used in training session
After completion of the course, you receive course certificate and badge
Opportunity to buy all the tools and templates with additional lower price (2-year licence) for 970 € (vat 0)