The facilitator's tasks support the creation of the building blocks for the ecosystem.
These tools are developed to support the early phase of exploration.
Options for the facilitator
Canvases
Free methods and canvases.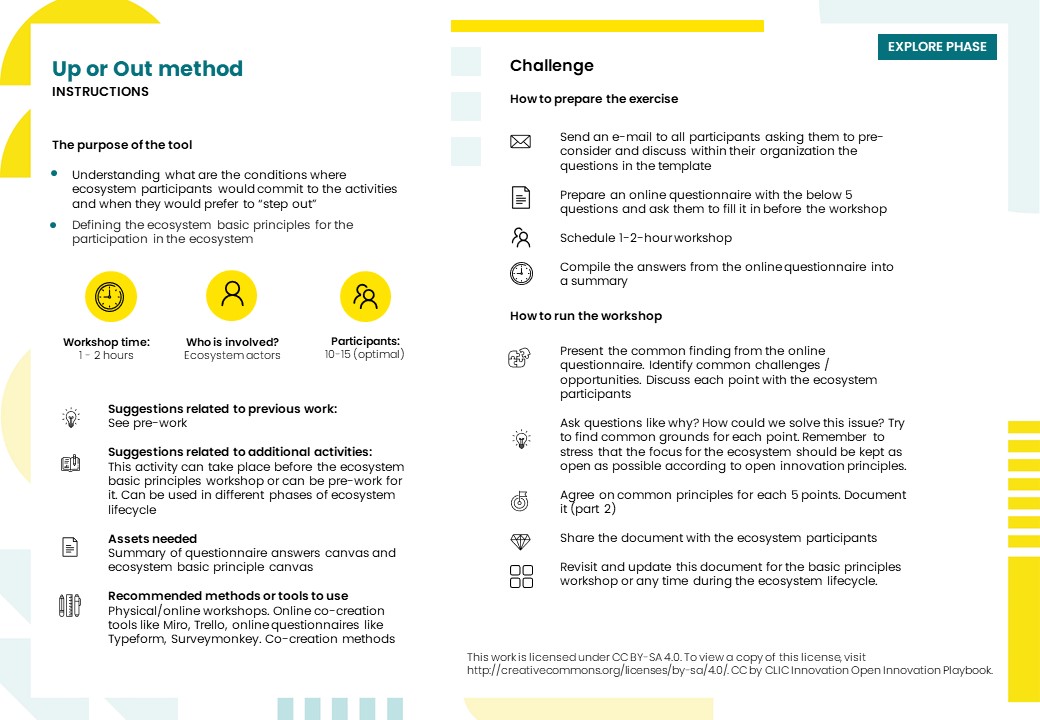 Up or out method is a practical tool to check each participants motivations and reasons for staying or leaving your ecosystem. This tool can be used throughout the lifecycle phases to check the status of the ecosystem.
This canvas tool has 5 simple questions that help you to map out each participants reasons to stay in the ecosystem or identify the reasons to step out.